This user guide will take you through the steps to customise and generate your returns label from within Selro.
To customise your returns label please go to:
Shipping-> invoice & shipping labels-> From here you can design your returns label per channel-> simply click on the blue 'returns forms' link to begin designing your returns form.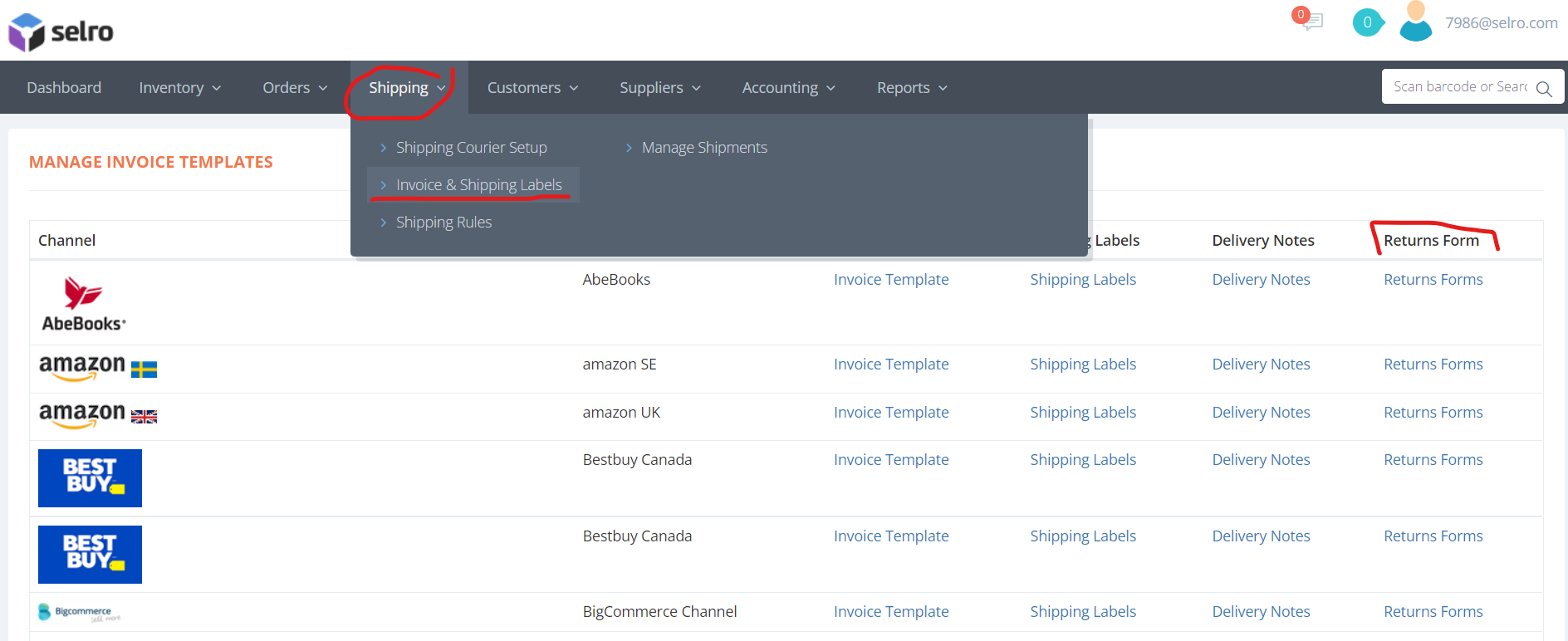 The below page will then appear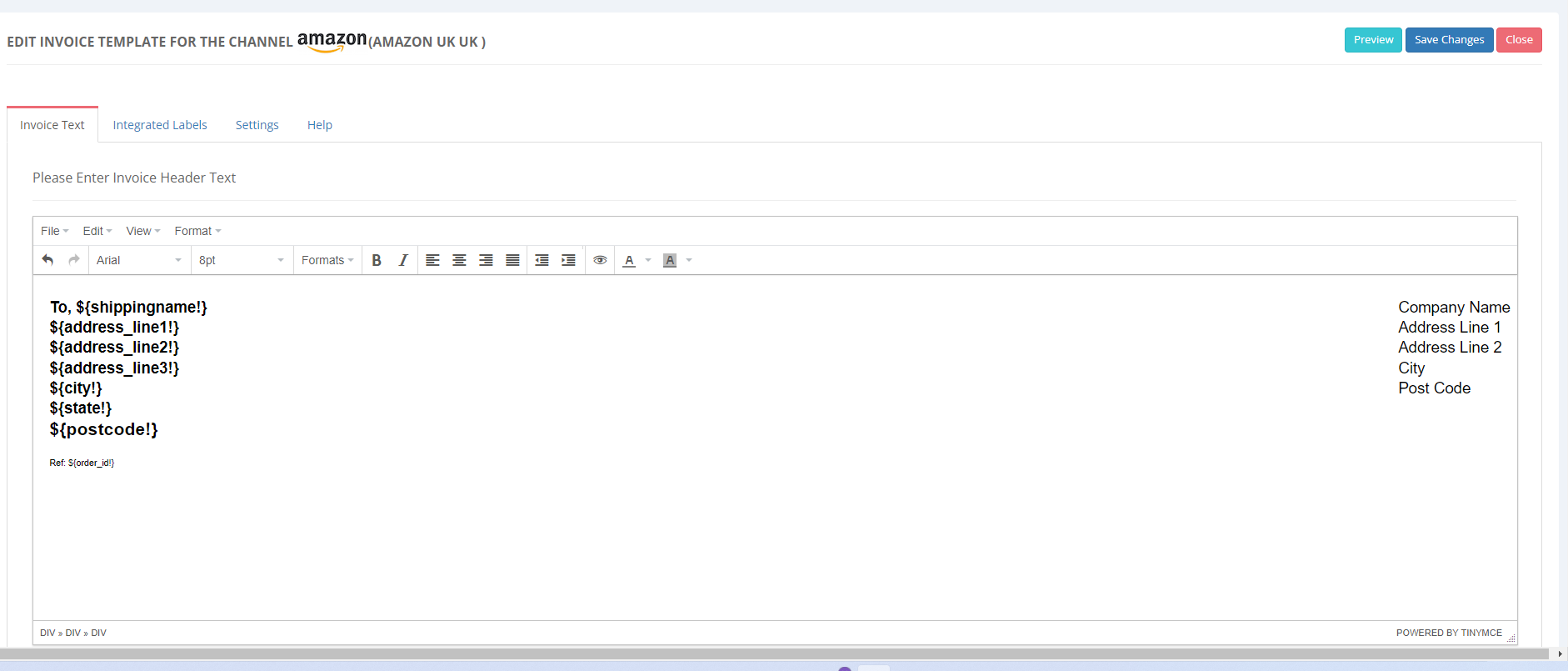 As default your returns form will appear as below: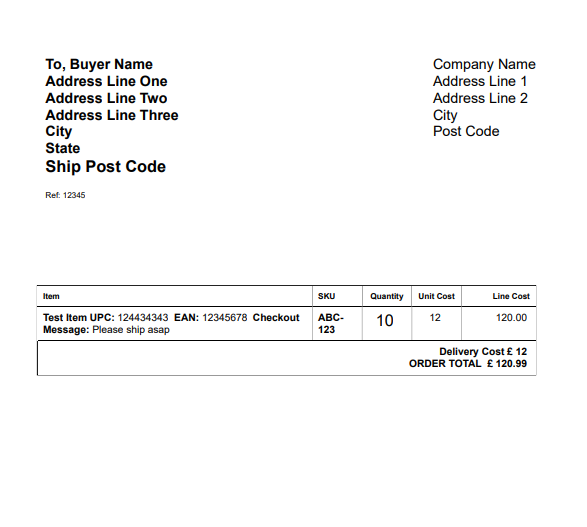 From Invoice Text you can design your invoice using HTML simply select view and then source code.
The below page will then appear from here you can enter your HTML design.
(If you need any help designing your returns form please feel free to contact our support team at support@selro.com with a template of your design)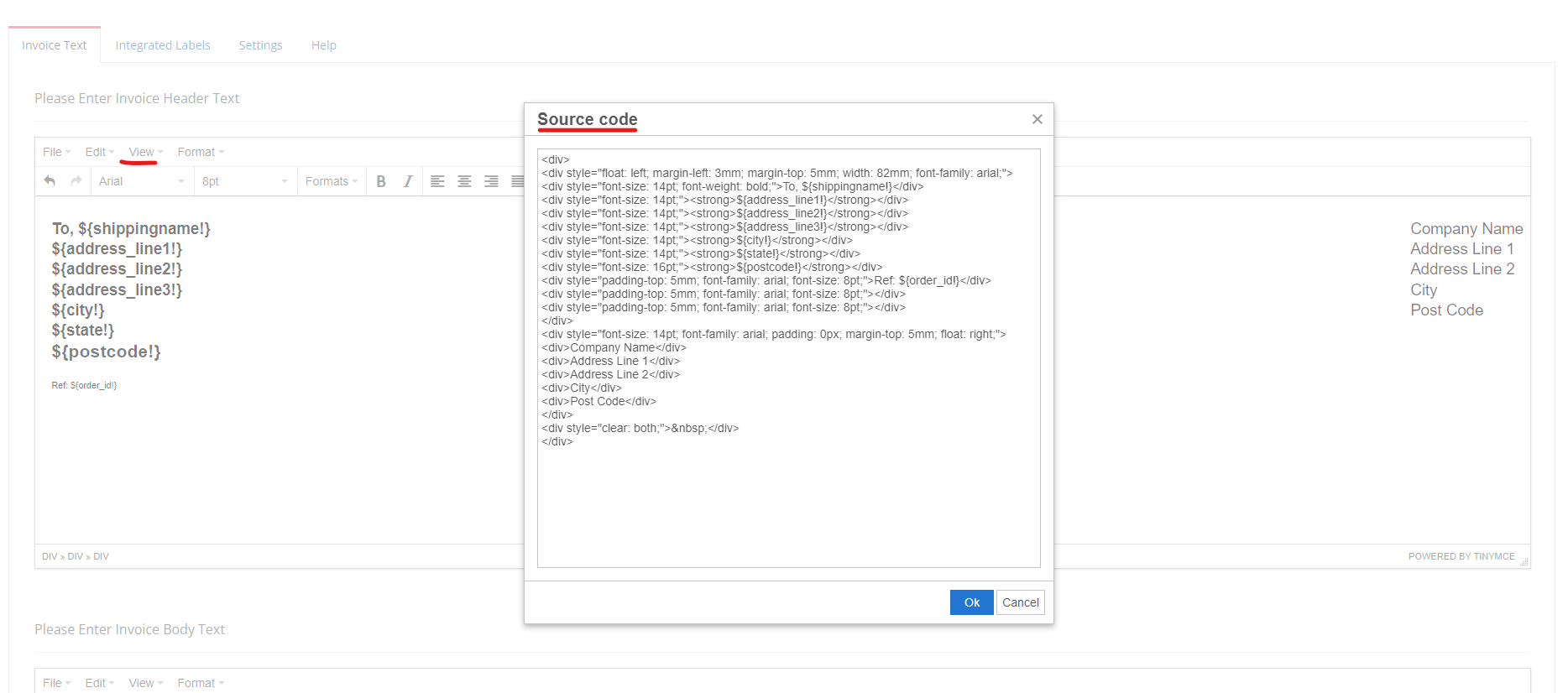 Under the settings tab you can customise the line items headers, you can chose the order of the fields, which fields will appear, and upload your company logo to be added to your design.
(For more details on adding images to your design please follow the steps outlined in the user guide below)
https://support.selro.com/hc/en-us/articles/360014696358-Invoice-Customisation-Adding-an-Image-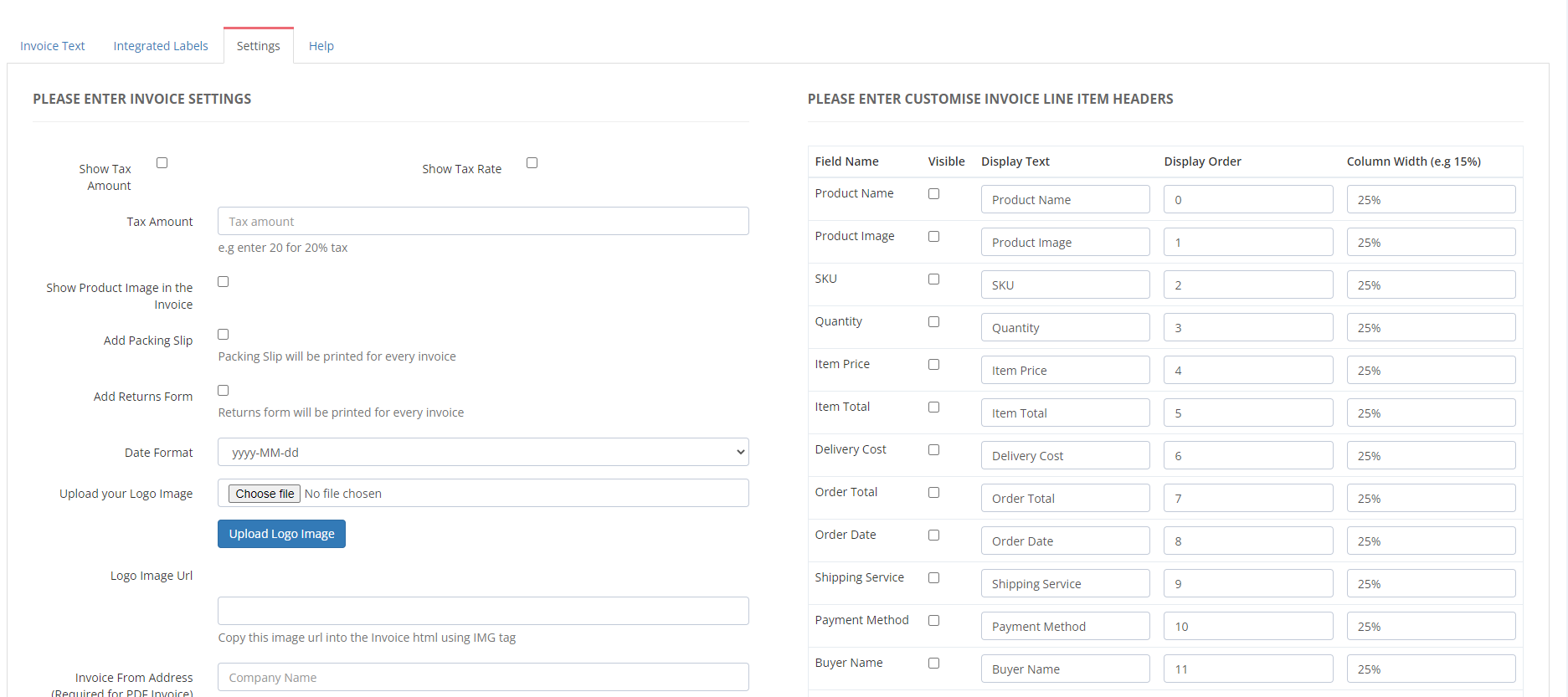 Under the 'Help' tab you can see all of the fields/tags that are available to be added to your returns form design.

To generate and print your returns form within Selro please follow the steps outlined below.
Please go to orders-> all orders-> shipped orders

From here please select the order you want to generate the returns form for and then select print invoices.
You can then print out your returns form here.