If you want to partially fulfil an order in Selro, please follow the steps outlined below.
Please go to orders -> all orders
From here find the order you want to partially fulfil and select 'actions' and then 'duplicate order'

You will then be given the option to choose which line items you want to include in the duplicated order.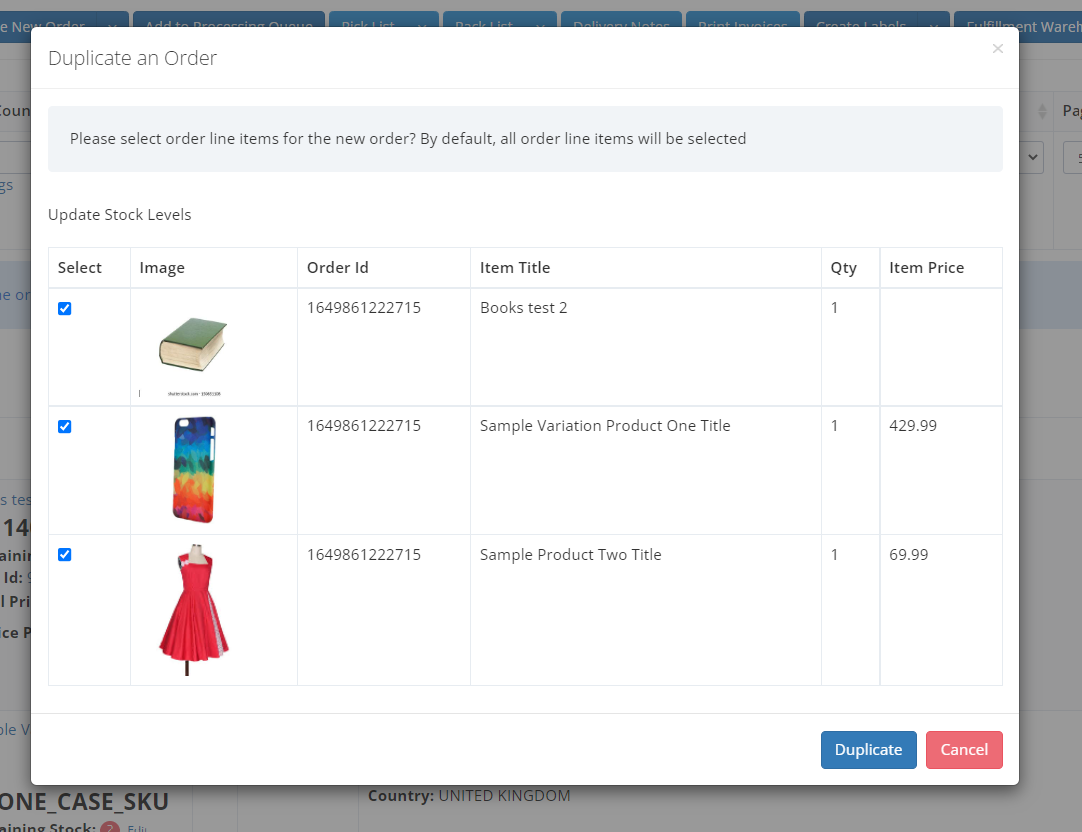 The below screen will then appear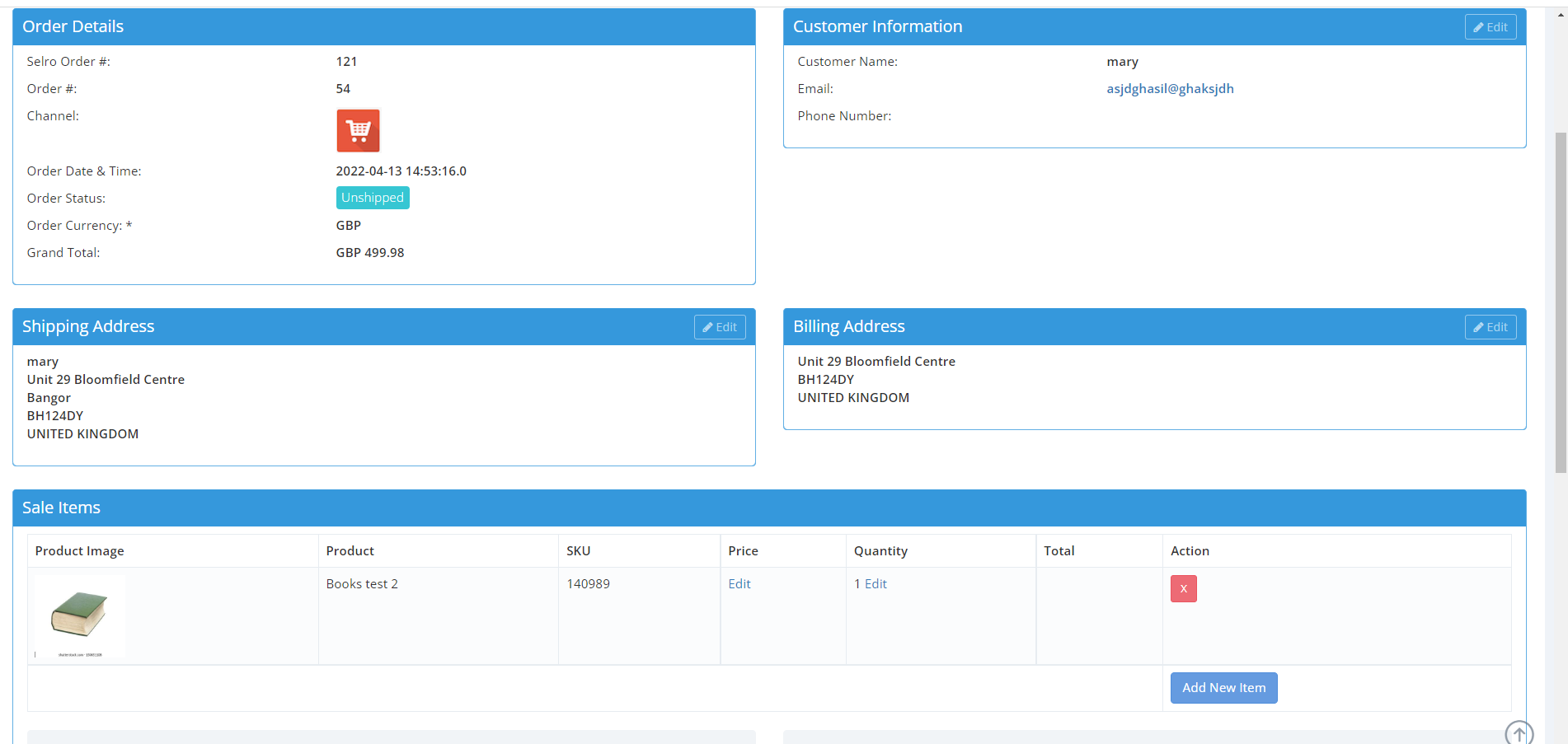 From here you can generate your label for this item only and fulfil this part of the order.

Most marketplaces don't allow you to send a partially fulfilled order status through the API so when you complete this part of the order it will not update the status on your marketplace, you need to complete and fulfil the original order to update the status and tracking data to your marketplace.

We would recommend that you then send an email to your customer advising that the order has partially been fulfilled and you will send the rest of the order shortly.
You can email the customer from within your Selro account by selecting actions-> email order.