If you DO NOT want your Royal Mail tracking number to be sent back to your marketplace please follow the steps outlined below.
Please go to shipping-> shipping courier set up-> set up royal Mail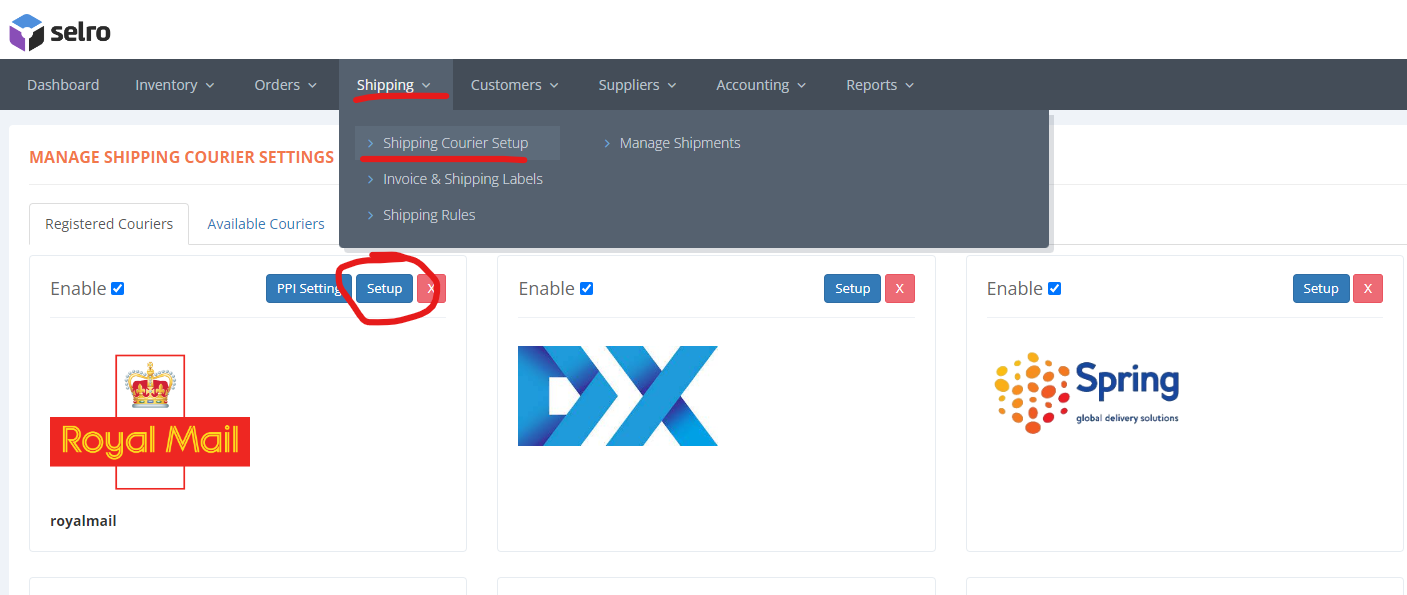 Next please select the tab 'shipping services'-> under the heading 'channel shipping service mapping' please select edit.

From here you can select which channels you DO NOT want to send the tracking data too.
Once selected please ensure you click 'save'