If order download is enabled then your orders will automatically import into Selro, however you also have the option to manually import your orders into Selro following the process outlined below.
Please go to orders-> all orders-> other actions-> download orders from sales channels.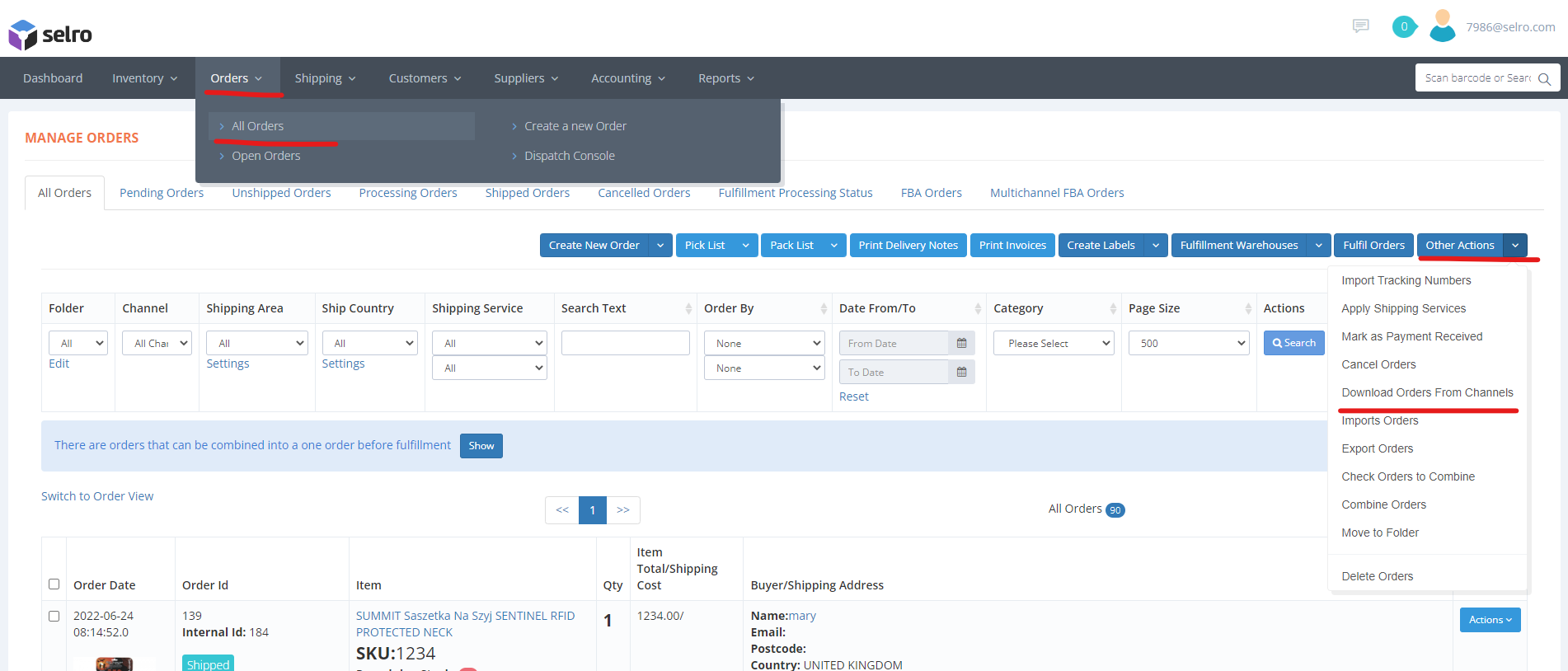 The below window will then appear, from here you can select the marketplaces you wish to download your orders from and the time period for the import.
For example you can choose to download your orders from the past 24 hours, the last week etc.
(If you want to import orders older than 30 days you will need to upload these into Selro via a CSV file, please see our user guide below which will take you through this process.)