To connect your B&Q account in Selro please follow the steps outlined below.
Please click on your username in the top right hand corner of your Selro account-> select connections-> select marketplaces-> select add B&Q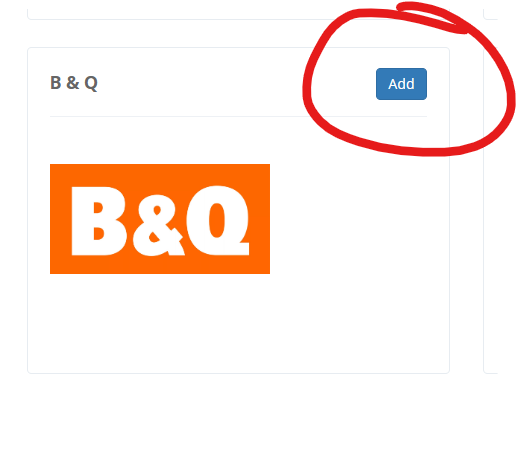 From here you can enter the account nickname, this is just for your internal reference in Selro.
Please enter your API key. (If you are unsure where to locate your API key please contact your account manager at B&Q and they should be able to provide this for you)
To find your B&Q API key please log into your B&Q store account-> go to my user settings-> select the tab API Key-> copy and paste this into Selro

Please enable 'download the catalogue into Selro' and select download B & Q catalogue to import your products into Selro. It will generally take around an hour for all of your products to import.
If you leave this check box enabled then any new products you add to B&Q directly will be automatically imported into Selro every 24-48 hours.
Please enable 'download the orders into Selro' to start importing your B&Q orders. Please note only new orders placed from the time of enabling this field will be imported into Selro.
Past orders will not be automatically imported.
If you would like to import your past B&Q orders into Selro please follow the steps outlined in the user guide below.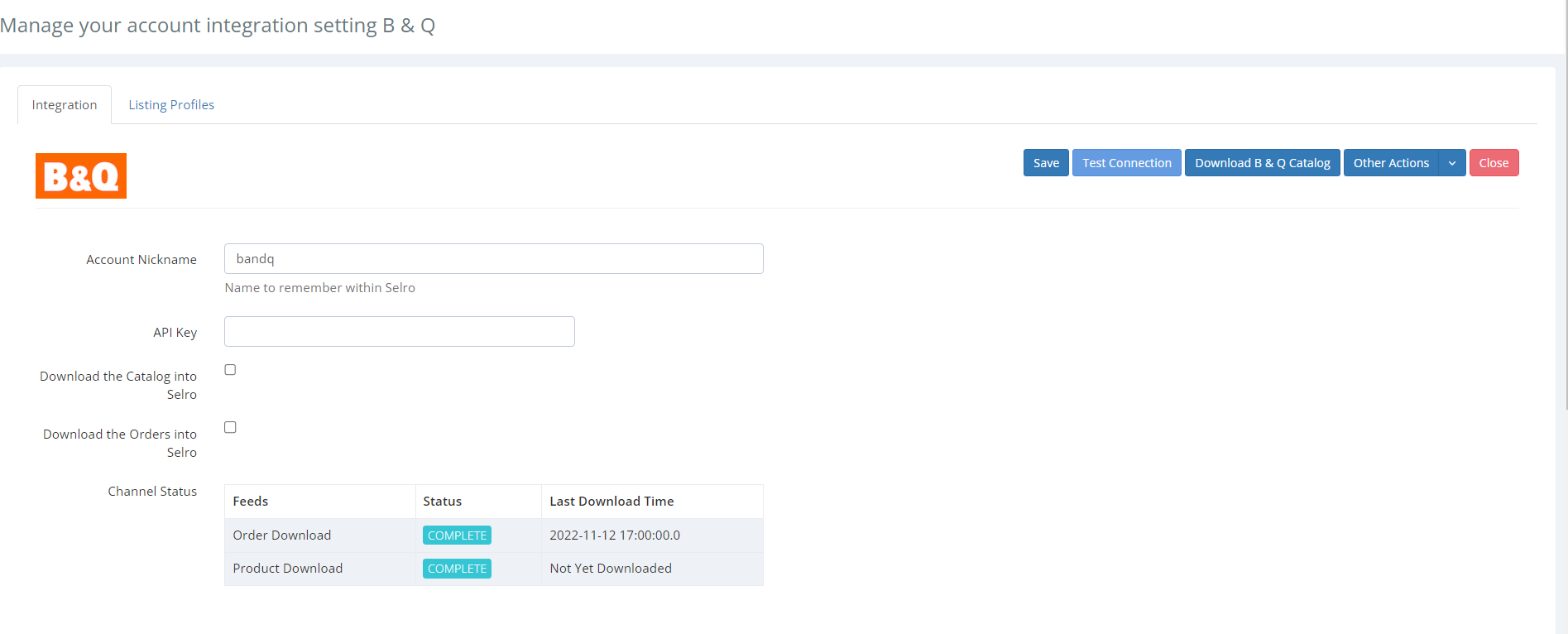 Please note B&Q integration only supports stock synchronisation and order management. You cannot create new listings from Selro to B&Q at this time. If you would like to list new products to your B&Q store you will need to do this on your B&Q account directly.
For a step by step tutorial on this process, please watch the video below.