Once you have integrated your Infusionsoft account into Selro, all customer details from new orders will be submitted to Infusionsoft every 6 hours.
Only your customer details will be sent to Infusionsoft, no order details will be submitted.
To connect your Infusionsoft account in Selro please follow the steps outlined below.
Please click on your username in the top right hand corner -> select connections-> click CRM-> click Add Infusionsoft.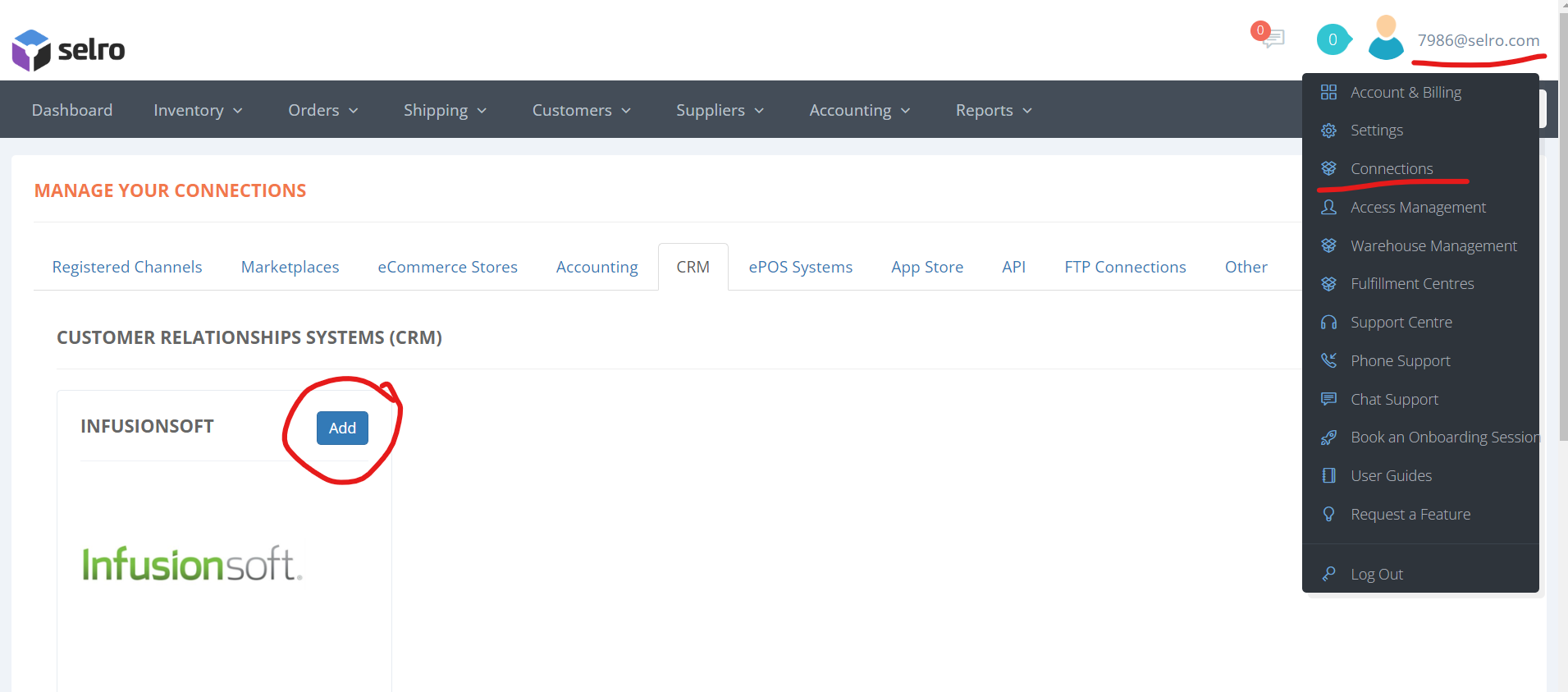 From here please enter your API URL and API Key for Infusionsoft.
Your account nickname is just for your reference in Selro.