You can create new eBay motor parts listings from within Selro, however you cannot update existing motor part listings. (Stock synchronisation will work for these items, but any other product information will need to be amended directly in eBay.)
To enable eBay motor parts listing please follow the steps outlined below:
Please click on your username in the top right hand corner-> select connections-> edit eBay-> you can enable motor part listings from here.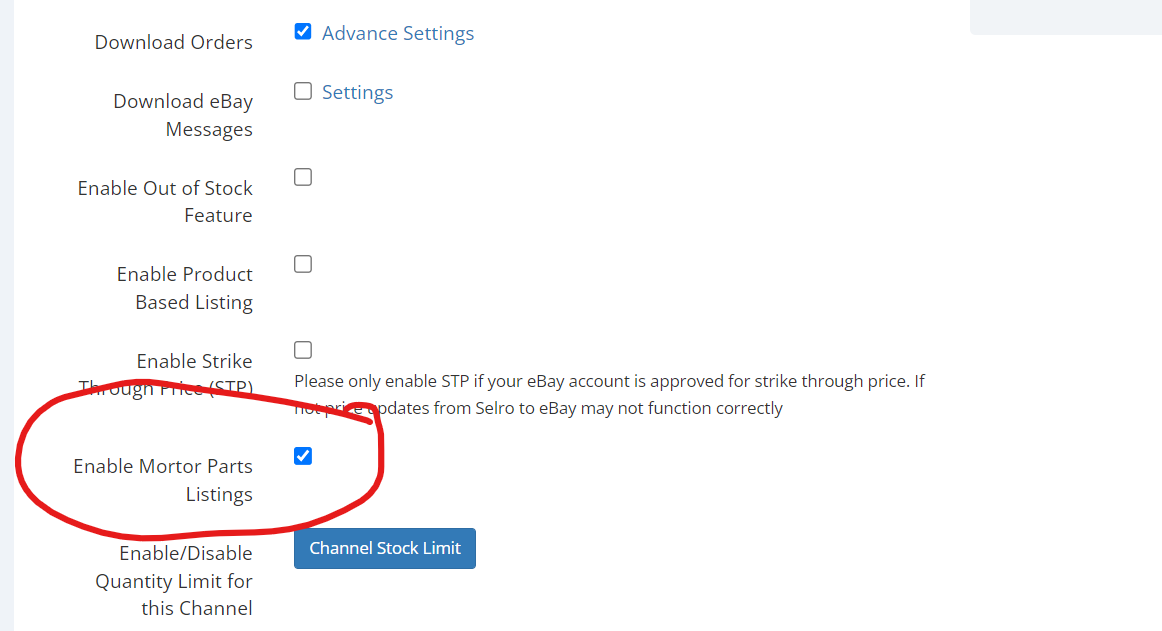 Once you have enabled this feature you will then be able to enter the Ktype when creating these listings for eBay.
Simply select the search button and then add the relevant Ktype information.