To import your Amazon orders via a CSV file please follow the steps outlined below.
Please go to orders-> all orders -> other actions-> import orders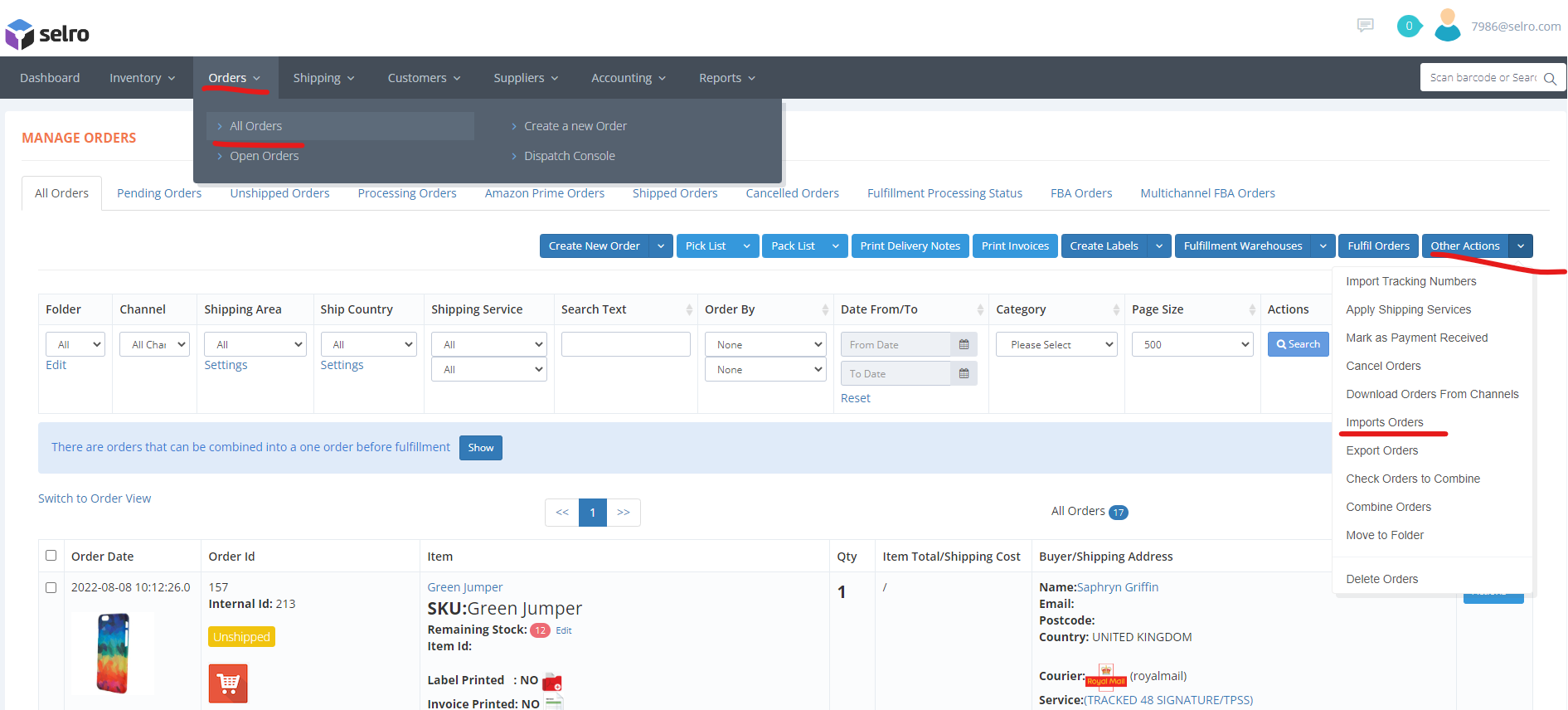 The below window will then appear
From here please select the file type' Amazon Order Import CSV File'
Under 'channel to import' please select the channel the orders were placed on for example Amazon UK.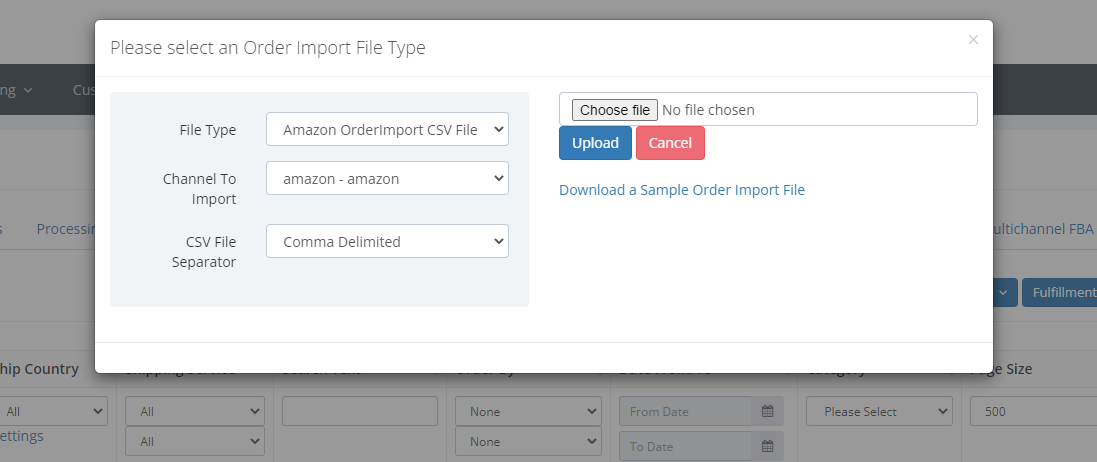 It will take around 20-30 minutes for your file to import.
To export your orders from your Amazon seller central account please select orders-> order reports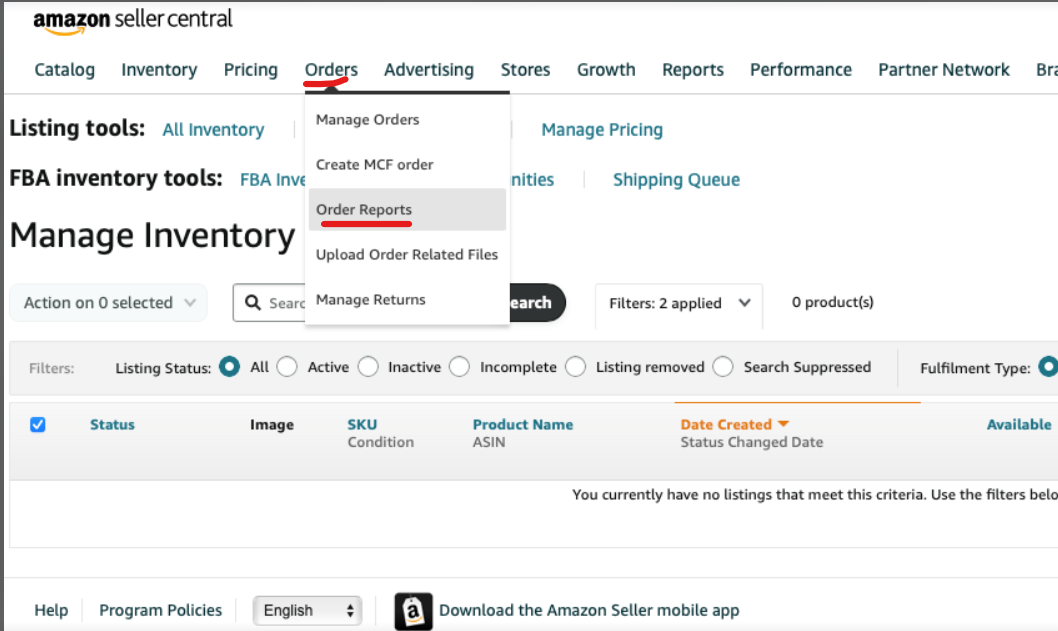 You can then specify the date range and select 'request'